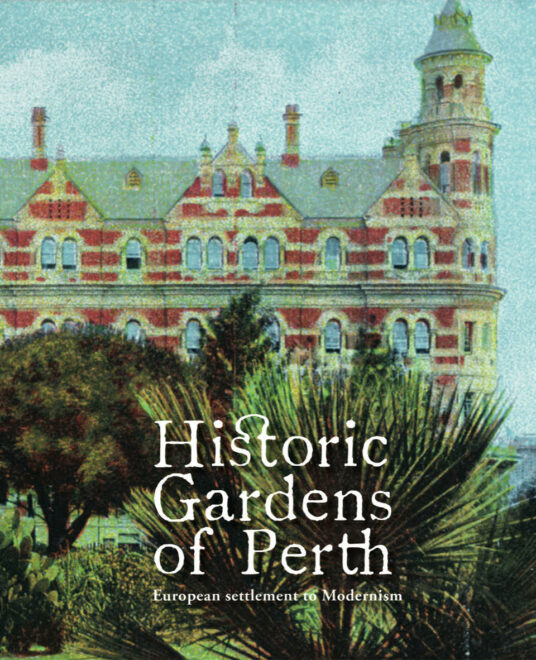 Historic gardens of Perth: European Settlement to Modernism, edited by John Viska and Lisa Williams is the first publication to deal solely with the history of gardens in Western Australia. The book is the result of research for two exhibitions presented by the WA branch of the Australian Garden History Society in 2011 and 2018. Contributors are members of the Australian Garden History Society and include professional historians, horticulturalists, landscape architects, curators and cultural heritage practitioners, the book is informative and visually appealing.
Spanning approximately 130 years, each chapter includes an historical overview of the era, with many previously unpublished images, and a summary of the garden styles popular during those decades. The book is complemented by a plant list appendix, denoting the species available to gardeners in Western Australia over that time.
AGHS members can buy the book at the discounted price of $40.  Click here for the order form.