John Dwyer has brought together in this anthology, Weeding between the lines, a collection of his articles about weeds and what these tell us about our relationship with nature. His emphasis is on the plants and their history rather than their weediness.
This history makes an important contribution to understanding the cultural landscape. The articles trace not only the story of how introduced species – indigenous and exotic – came to be part of the landscape but also cast light on how we bring to gardening not only botanical choices but also aesthetic and nostalgic ones.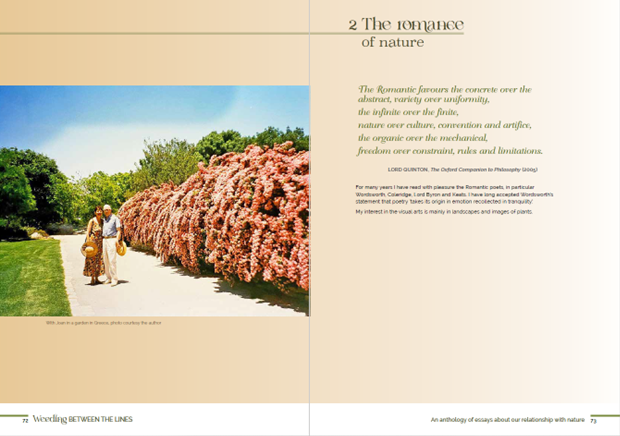 The book is dedicated to John's late wife, Joan, who accompanied him on his gardening adventures.
Meander through this anthology to help you start seeing your surroundings quite differently.
The 200-page book is fully illustrated with both historical depictions of plants as well as high-quality photographs.
The normal retail price is $50 (plus $10 postage within Australia). Order by Christmas and receive a discount of 10 per cent, with the cost of the book $45.00 plus postage ($10 within Australia). Click here to order your copy.