ACT Branch: Visit The Gallery of Gardens at the National Arboretum Canberra
12 May 2017 @ 10:00 am
AEST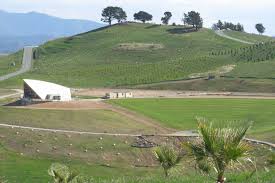 Friday, 12 May – 10 am
Each garden has a unique design with a variety of trees, plants, landscape features and welcoming spaces for people to sit and enjoy the inspiring surrounds. The features include a labyrinth, reflective pond, sculpture and stone walls. Opened last weekend are four of the gardens -The Open Gardens Australia Celebration Garden, The Labyrinth Garden, The AIDS Garden of Reflection and Mununja the Butterfly Garden. The Gallery of Gardens has been created through the generous donations and fundraising efforts of many individuals and organisations.
Paulene Cornish, well know 2CC radio presenter, horticulturalist and current Chair of the First Canberra Garden Club, has agreed to talk to us. She was involved in the selection panel for the Open Gardens Australia Garden and understands the concepts and plant selection behind the other gardens.
Meeting point: outside the Bonsai and Penjing Collection at 10am – the café will be open if you want to grab a coffee before we start.
Cost: free to members and non-members
Bookings: Use the booking form on page 7 of the April Newsletter. Although the event is free it would be great to get an idea of numbers so please complete the booking form or let Helen Elliot know you are coming, ellioth@bigpond.net.au or phone 6284 4749.