ACT Branch: Lecture: Discovering Ferdinand Bauer
20 October 2017 @ 12:30 pm

-

1:30 pm

AEDT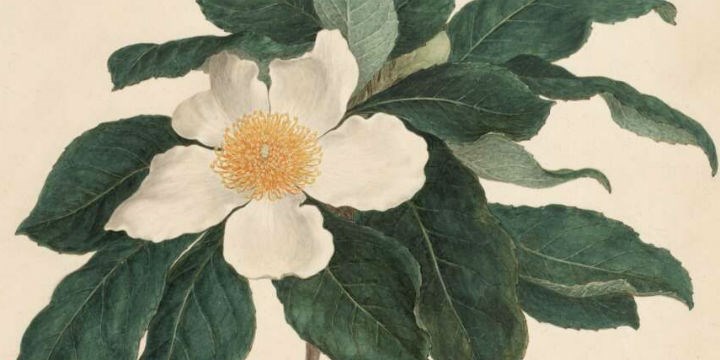 Speaker: David Stuart
Presented in association with the Friends of the National Library.
Botanical artist Ferdinand Bauer was the first European to record in detail and unprecedented range the unique plants and animals of Australia. In this lecture, David Stuart explores the work of Bauer,whose work is spread around the globe, with significant holdings in Vienna.
Bauer made a major contribution to a number of significant works on European botany including the Codex Liechtenstein and Sibthorp's work on the plants and flowers of the Mediterranean. But for Australians what makes him a figure of special interest is the work he completed after he was chosen by Sir Joseph Banks in 1801 to be the natural history draughtsman to the expedition to Terra Australis under Captain Matthew Flinders. This was to be the first circumnavigation of the continent of Australia.
Two hundred years later, Bauer's illustrations of Australian flora and fauna are still remarkable, both as art and for their scientific value and he is internationally acclaimed as one of the greatest botanical artists of all times. His technique allowed him to reproduce form, tone and shading with extraordinary precision. His work is, however, spread around the globe. How we can access, and draw on, his remarkable record of Australian biodiversity remains an important challenge.
David Stuart was Australia's Ambassador to Austria from August 2012 until October 2016. He arrived with some knowledge of Ferdinand Bauer's importance in Australian botanical history, and his early engagement with the Museum of Natural History (NHM) in Vienna led to the first ever public exhibition by the NHM of Bauer's work, held in August 2015, and set the path for further collaboration between the NHM and Australian counterparts.
Venue: Conference Room, National Library of Australia.
Cost: $10 for AGHS members and Friends of the NLA, $15 for non-members
Bookings: Bookings through the NLA at http://tix.yt/bauer. NO bookings to be made through AGHS.
Note: If you are unable to book electronically you can call the Friends of the National Library on 6262 1698 and pay by credit card over the phone.
Image: Bauer, Ferdinand, 1760-1826, [Stewartia serrata], watercolour, nla.obj-135228098