SH Branch: Possumwood at Robertson
2 April 2017 @ 12:00 pm
AEST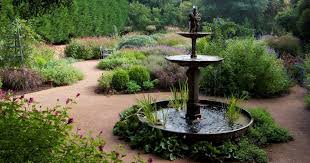 2 April 2017
Possumwood at Robertson
The event starts at the Robertson Inn (89 Hoddle St, Robertson) at 12 noon for lunch with talks by Howard Tanner and Myles Baldwin, followed by a private tour of Possumwood.
After lunch at Robertson Inn, Myles will introduce Possumwood, and then take AGHS members and their guests on a private tour of the property.
Howard Tanner, curator of the exhibition Planting Dreams: Grand Garden Designs, at the State Library of NSW until Easter Monday, will join us over lunch at Robertson Inn and discuss "Contemporary Gardens in NSW – an anecdotal talk including the realities of surveying gardens and the idiosyncrasies of curating an exhibition".
Myles Baldwin is a horticulturalist, landscape designer, award winner, writer and curator.
In Rural Australian Gardens, Myles describes how "in the misty hills of Robertson in the Southern Highlands, he designed a modern rendition of a walled perennial garden, with a twist".
Download Possumwood flyer and the Possumwood booking form.