Vic Branch: 'A Grove of Gardeners' illustrated talk and AGM
17 August 2017 @ 6:00 pm
AEST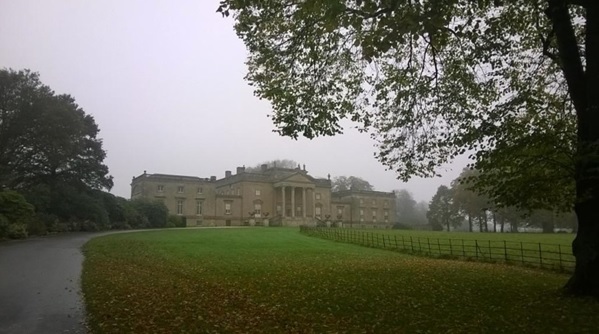 'A Grove of Gardeners: the legacy of Lancelot 'Capability' Brown in colonial Australia'
Illustrated talk by Dr Timothy Hubbard

The AGHS Victorian Branch AGM will precede the illustrated talk.

Mueller Hall, Herbarium, Birdwood Avenue, Melbourne 
6.00 pm Drinks and Nibbles
6.30 pm Victorian Branch Annual General Meeting
6.45 pm Illustrated Talk
Cost: AGHS member $20, non-members $25, students $10.
Book at:  https://www.trybooking.com/QZJW
Colonial Australia inherited a great legacy from 'Capability' Brown. His work was promulgated in various contemporary publications. The transformation of his naturalistic landscaping style into the Picturesque and Gardenesque styles of the later 18th and 19th centuries is well understood in Australia. Less well known is the direct linkage connecting him with local landscape designers.
The first in NSW, Thomas Shepherd acknowledged his links with Brown in his Lectures on Landscape Gardening in Australia (1836). The second lecture provides a perceptive exposition of Brown's modus operandi.
Then, through Thomas White, Humphrey Repton, JC Loudon and others, Shepherd proposes a response in Australia.
Shepherd named his nursery after Chatsworth House whose landscape Brown had transformed from 1755. But, from 1826, Joseph Paxton reinstated the parterres and terraces. At another Chatsworth, in colonial Victoria, Edward La Trobe Bateman designed the landscape. He'd known Paxton in London. Bateman knew William Guilfoyle, whose father was in partnership in Sydney with Shepherd. Guilfoyle is famous for his redesign of the Melbourne Botanic Gardens which Bateman possibly designed.
Guilfoyle visited  Bateman, living in retirement at Bute,Scotland and commented on the landscape of contrasting colour and form, the very qualities admired now in the Botanic Gardens. Guilfoyle's last design was for Dalvui in western Victoria recommending that 'red, yellow and variegated leafage should be among the greenery' and that 'with some of the hardy pines and deciduous trees, it would be wise to place as many as eight or nine in a mass', that is, in groups or groves.
One can imagine this group of colonial gardeners as an allegorical grove. Their Picturesque and Gardenesque designs, while different from the Beautiful landscapes created by Brown, are still deeply rooted in his revolutionary style. Brown's is indeed an influential global legacy.
Dr Timothy Hubbard is a long standing member of the AGHS, giving conference papers and, as co-author with Context Pty Ltd, undertaking a Review of Historic Gardens Inventories throughout Australia for the Society in 2012.  He has a special interest in significant colonial cultural landscapes and the work of Edward La Trobe Bateman.
Image: Stourhead, Wiltshire, where Lancelot Brown's influence, but not his hand, is just one layer of it's significance.