AGHS Conference Registration 2022
From: $400 (or $200 for virtual delegates)
Tasmania is often described as being at the edge of the world due to its location on the southern tip of the Australian continent, with vast oceans to the east, south and west. Despite its remoteness, Tasmania was one of the first areas in Australia colonised by Europeans; it has a long landscape and garden history.
As a remote penal colony, Tasmania was viewed during the 18th and 19th centuries as being at the edge of the civilised world and society for both convicts and settlers. Tasmania also marks the edge of Aboriginal occupation and cultural landscapes.
Cut off from the mainland some 12,000 years ago, Tasmania has a landscape that in parts is distinctly different from the rest of Australia. Like the mainland, it is now on the edge of increasing and unpredictable weather patterns: sometimes drier, sometimes hotter and sometimes wetter. Its natural and gardened landscape is on the edge of this unpredictability.
The conference theme will allow speakers to canvas:
the geology of Tasmania and its impact on our natural landscape
the landscape of Aboriginal Tasmania
the colonial landscape and how being on the edge of society shaped the people who created our gardens and built landscape
how climate change is impacting on this landscape and what changes it may bring in the future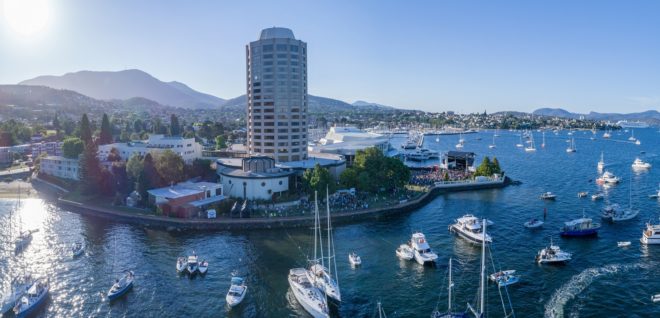 The conference is being held at Wrest Point Hotel, Sandy Bay. The program is broken into morning lectures followed by garden visits in the afternoon.
For further information, including accommodation options, refer to the AGHS Conference Brochure 2022 or contact the AGHS national office.
CANCELLATION REFUND POLICY:
Prior to 2 September:  90% refund
3 September – 30 September:  60% refund
From 1 October:  No refund
MOBILITY CONSIDERATIONS: Full conference delegates attending garden visits must travel on conference coaches and be fit and capable of walking at least 3km to 4km unassisted. Please note that some gardens may involve uneven ground, sloping terrain, stairs and steps. If you require assistance, please make arrangements for a personal carer to be included in your booking and notify AGHS by email.
Alternatively, consider attending the conference as a "Lectures Only" delegate.
REGISTER: To register online for the AGHS National Conference 2022, we encourage you to login to your AGHS member account before completing the booking form below. But if you can't login don't worry, you can just complete the booking form below and click "PAY NOW" to process payment.
Payment methods accepted are credit/debit card (1.75% surcharge added), bank transfer (no surcharge unless international) or cheque (no surcharge).
Alternatively, for postal bookings please print and complete the booking form at the end of the AGHS Conference Brochure 2022.
Numbers are limited so register soon to avoid missing out.
The Australian Garden History Society reserves the right to make changes to the conference program and tour itineraries as deemed necessary.
---