AGHS Conference Registration 2023
From: $350 (or $200 for virtual delegates)
*** Scroll down to Booking Form ***
The City of Ipswich with a population of over 233,000 is in sub‑tropical southeast Queensland about 40 kms inland from Brisbane. New suburbs are growing fast, bringing younger people to the area. Ipswich, once down-at-heel, and environs have become attractive because of more affordable land, excellent transport, high-quality health services and liveability.
In the 19th and 20th centuries Ipswich was a coal mining and industrial town. The wealth this brought can be seen in the city's fine public buildings, houses and gardens. In the mid-19th century Ipswich was proposed as Queensland's capital.
The first European settlement in the Ipswich area was in 1827 during Brisbane's time as a convict settlement. Limestone was discovered on the Bremer River and a small party of convicts was sent to make lime for mortar. The settlement was initially known as Limestone Hills, then Limestone before being named Ipswich after the English town in 1843.
The geological riches of coal are key to Ipswich's history and its fortunes. The early thriving industrial base led to the construction of Queensland's first railway line and the immense Railway Workshops.
Ipswich was built on the floodplain of the Bremer River. The river also contributed to Ipswich's mixed fortunes. It was entirely navigable to Brisbane but regularly flooded, the first and worst recorded flood of the modern era being in 1893.
Local Indigenous populations lived with flooding. The non‑Indigenous population from 1893 onwards would take a more interventionist approach, settling in the low-lying areas, sometimes leading to catastrophe.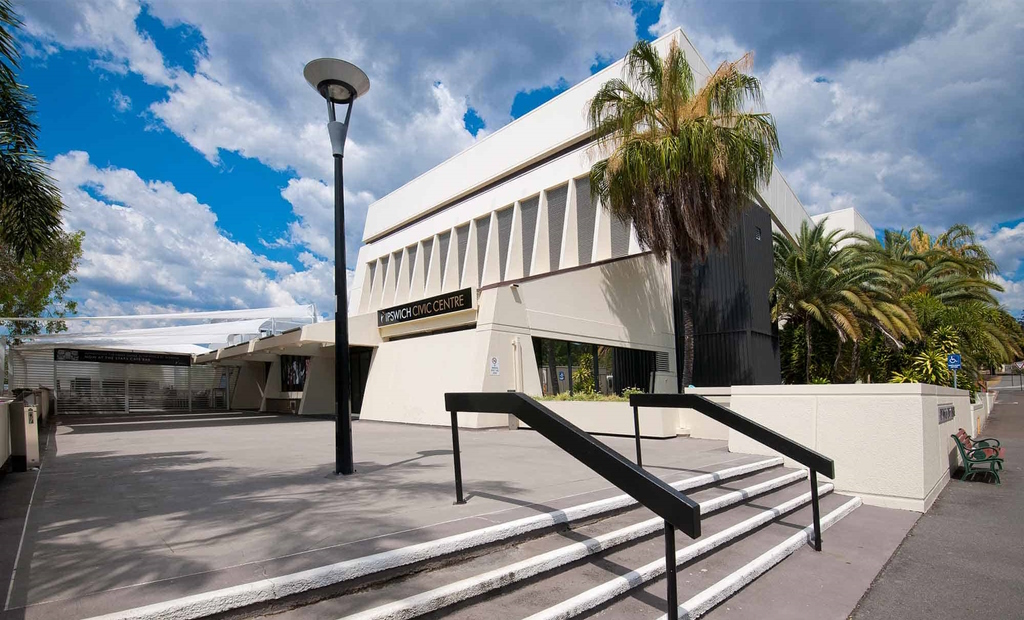 The Conference is being held at the Ipswich Civic Centre, 50 Nicholas Street, Ipswich, Queensland.
There will be a full day of lectures on Friday. On Saturday, lectures in the morning followed by site visits on Saturday afternoon and a full day of visits on Sunday in and around Ipswich.
For further information, including accommodation options, refer to the AGHS Conference Brochure 2023 or contact the AGHS national office.
CANCELLATION REFUND POLICY:
Prior to and including 16 July 2023:  90% refund
17 July – 20 August 2023:  60% refund
From 21 August 2023:  No refund

MOBILITY CONSIDERATIONS: Full conference delegates attending garden visits must travel on conference coaches and be fit and capable of walking at least 3km unassisted. Please note that some gardens may involve uneven ground, sloping terrain, stairs and steps. If you require assistance, please make arrangements for a personal carer to be included in your booking and notify AGHS by email.
Alternatively, consider attending the conference as a "Lectures Only" delegate.
REGISTER: To register online for the AGHS National Conference 2023, we encourage you to login to your AGHS member account before completing the booking form below, as this will simplify the process and retain a record in your account. But if you can't login don't worry, you can simply complete the booking form below and click "PAY NOW" to process payment.
Payment methods accepted are credit/debit card (1.75% surcharge added), bank transfer (no surcharge unless international) or cheque (no surcharge).
Alternatively, for postal bookings please print, complete and post the booking form at the end of the AGHS Conference Brochure 2023.
Numbers are limited so register soon to avoid missing out.
The Australian Garden History Society reserves the right to make changes to the conference program and tour itineraries as deemed necessary.
---
---
---