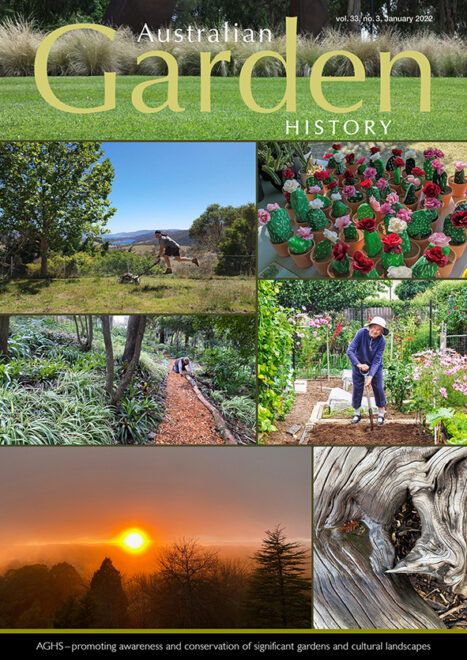 The first issue of Australian Garden History for 2022 reveals how much gardeners – and the Society – have achieved despite the pandemic. The cover shows winning entries in the inaugural AGHS photo competition. The images convey the exuberance, serenity and endurance of garden life.
The articles appearing in this issue are:
Nourishing terrain
Gardens and colonisation                                            Grace Karskens                               4
Plants of the Simpson desert
Introducing the collectors                                            Rosemarie Purdie                          10
A symbiosis of horticulture and painting
Exploring Henrietta Gulliver's gardens through her art            Beverley Rolands            14
Xanthorrhoea
A personal history                                                        David Bedford                                 18
Why is history important to garden designers?
Because you must understand the past to plan for the future          Jeannie Sim               22
Advocacy
Sydney's cosmopolitan conservationists                     Janine Kitson                                   28
Members can login and download the free journal here.
Non-members can purchase printed or digital versions of the journal here.