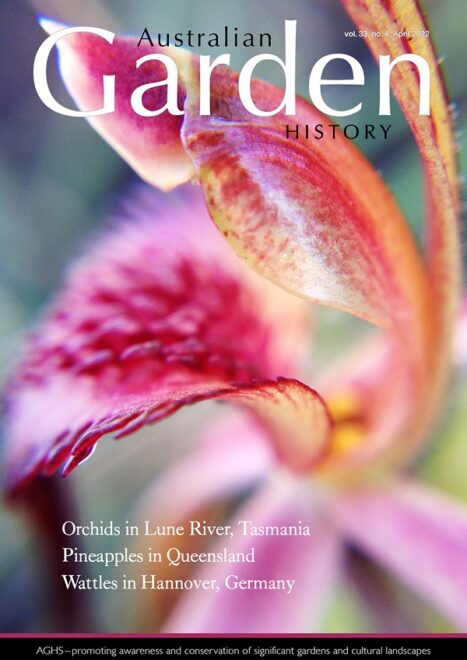 The second issue of Australian Garden History for 2022 demonstrates human beings are capable of great feats of discovery and artistic endeavour; they can be good custodians of the land; they can win battles for equality and conservation.
The cover cover introduces the work of Deborah Wace, fabric designer, ecological activist, plant advocate and professional printmaker.
Details of the articles appearing in this issue can be found here.
Members can login and download the free journal here.
Non-members can purchase printed or digital versions of the journal here.