The AGHS is keen to find out from you which ten gardens in your region, state or territory – public and private – you think are remarkable or notable in that area. This might be for their heritage significance, their quality, or their intactness or 'integrity' (e.g. of an era, or style). It might be for their historic, expression of their geographic location, their style or design or their 'intact' character. They may be heritage-listed, in recognition of this – or unsung gems.
Here is our Remarkable Gardens list (29 October 2020) as a start, with some reasons why.  In two lists: 'Public' and 'Private'.
They are listed in chronological order – i.e. oldest garden to youngest. This in no way makes judgements about any being 'better' than any others – just 'remarkable' in that state or area.
By 'Public' we mean publicly owned, and open to the public. So parks, botanic gardens and the like. NB: this does not imply 'free' entry, necessarily. With increasing budget stringency, some 'Public' gardens now charge fees for entry, to help cover maintenance costs. An example are the suite of properties, some with well renowned historic gardens, run by Sydney Living Museums, e.g. Elizabeth Farm, Parramatta, NSW, and Vaucluse House garden, Vaucluse, NSW.
Universities are 'private' entities, and 'private' means privately-owned, some of which are opened to the public (usually for a fee). Again, the emphasis is not on whether entry is free or paid – it is on ownership and accessibility. AGHS membership often means that members can access privately-owned gardens that do not, normally, or frequently, open to the general public.
See if you agree! If not, please let us know ones you think should be here. It is not all that easy!
Let us know by first emailing: info@gardenhistorysociety.org.au and we'll update the lists as we go.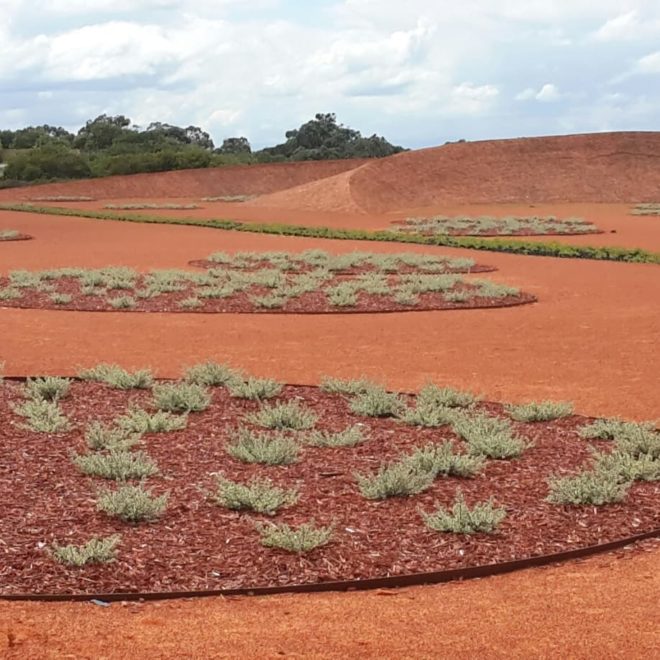 Royal Botanic Gardens, Cranbourne, Victoria           Photo by Stuart Read