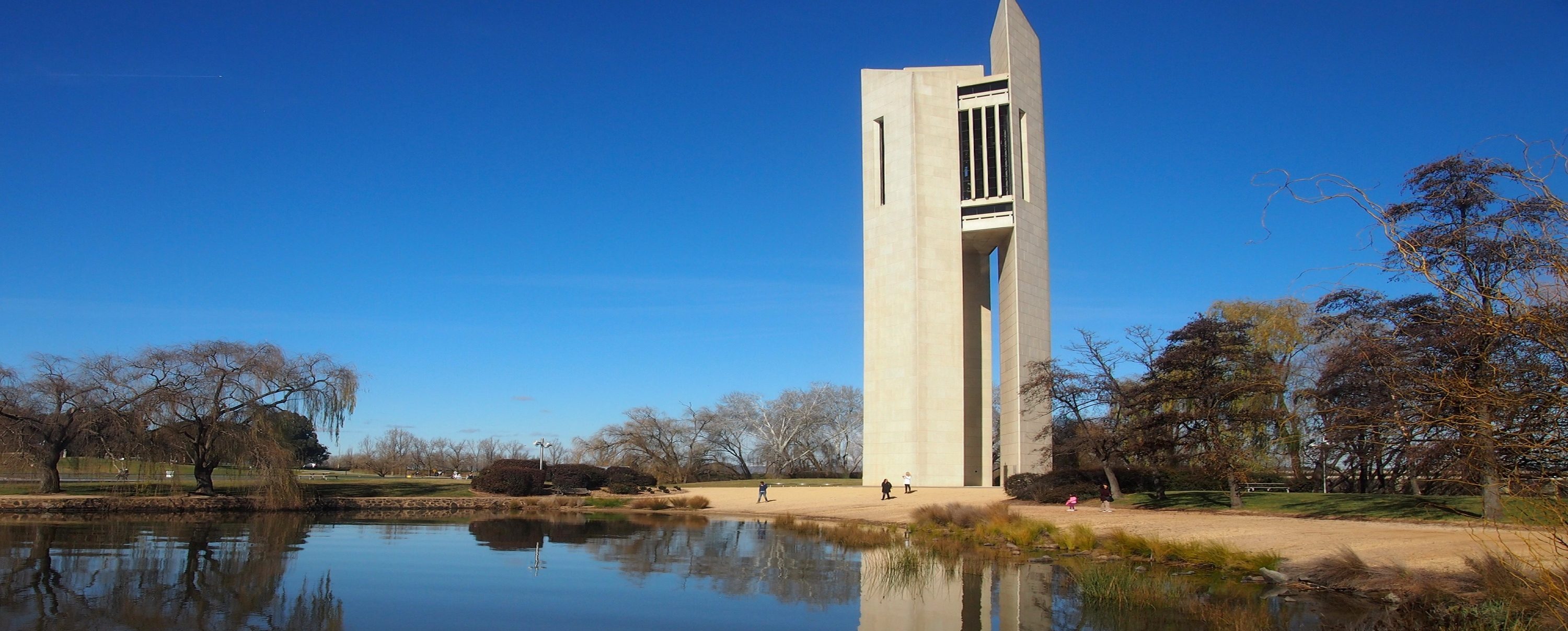 Welcome to the ACT Monaro Riverina Branch. Covering southern NSW and the ACT; each year we organise a number of events and garden visits and in winter we hold a series of talks on a wide range of topics.
Branch Events
The ACT Monaro Riverina Branch have planned several events for the next few months which we hope with the lifting of restrictions will be able to go ahead.
ACT Monaro Riverina Branch. Studies of Some Historic Gardens in the Region.
The first AGHS Conference in Canberra in 1985 included a visit to the historically significant and evocative Durham Hall garden near Braidwood, NSW. Two years later the recently established ACT Monaro Riverina Branch began, with the enthusiastic support of the property owners, to research and document the history of the garden and its plants. The outcome was a small booklet, Durham Hall Garden (1992).
Over the next twelve years five further booklets were published by the Branch:
A Gardener's City: Canberra's Garden Heritage
"The most remarkable landscape city in the world", Canberra is a "Grand Garden" in every sense of the word, with millions of trees, gardens, lakes and public space. Yet less than a century ago, the chosen site for Australia's National Capital was a windswept, degraded limestone plain. Foremost Australian landscape architects, historians, educators and writers tell the story of how the Garden City was created and pay tribute to the initiatives of both public and private gardeners as our camera takes you on a tour of one of the world's most beautiful cities in full autumn colour.
Presented by noted garden writer and photographer Trisha Dixon.
Duration: 26 minutes.
Pialligo Redwood Forest
This video tells the history of the unusual Pialligo Redwood plantation in Canberra, recently stressed by drought and then by bushfire. Luckily the Sequoia trees are resilient and regrowth is already visible, ensuring the trees and their important heritage values will survive into the future.
Trevor Lipscombe, our narrator, is an ACT National Trust heritage walks organiser who recently led a hike through the forest with fellow Trust member Linda Roberts. AGHS video facilitators Bronwyn Blake (working in Pialligo) and Anne Claoue-Long (who lives nearby) both saw the smoke from the Redwood forest fire in early February 2020 and thought you'd like the story about this unique planting of rather unlucky trees which are trying their best to survive under the adverse circumstances of Australia's hot dry climate.
Duration: 4 minutes.
Branch Committee
Chair: Sue Byrne (suebyrne@effect.net.au)
Deputy Chair & Newsletter Editor: Judy Pearce
Treasurer: Helen Elliot
Secretary: Nancy Clarke
Committee member and State NMC representative: Anne Claoue-Long
Committee member and NMC Co-chair: Bronwyn Blake
Committee: Sue Cassidy, Greg Johnson, Eric Ryan