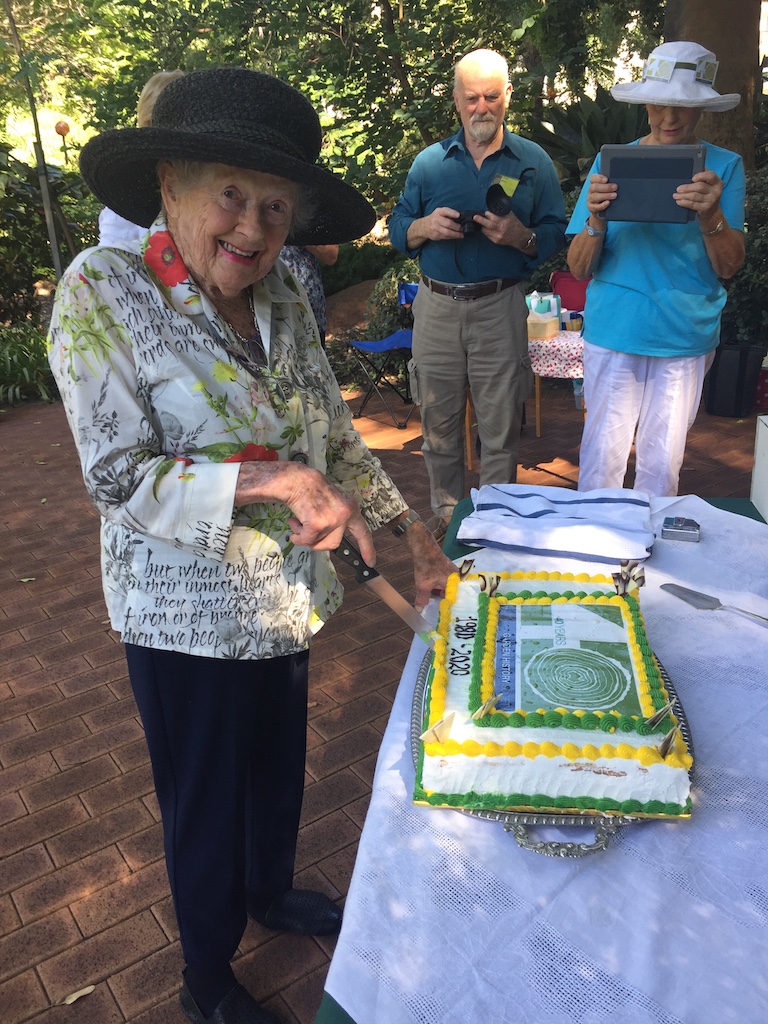 Welcome to the Western Australia Branch. Our Branch has approximately 75 members throughout the state. We conduct numerous events throughout the year, including lectures and garden visits. Members and guests are welcome to all events. We communicate with our members by newsletter, emails and the AGHS website for all events.
Branch Events
Full information will be in the Newsletter meanwhile mark these dates in your diary.
Recent events
The AGHS WA Virtual Garden Party was a small affair given the current circumstances but all appropriate hygiene measures were observed. Lynette Petersen, committee secretary, is showing one of our new event signs which debuted for this occasion.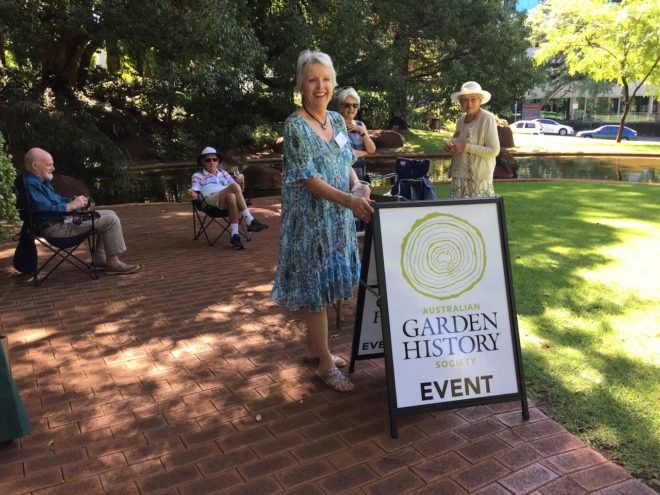 WA Landscapes at Risk – Advocacy Issues
Kings Park Cable Car
The Proposal to run a cable car from Elizabeth Quay on the foreshore of the city, across the Mitchell Freeway and Mounts Bay Road and then up and into Kings Park was presented in 2014 by Planning Minister John Day, as part of the Elizabeth Quay development. The topic has been regularly in the local papers with Tourism WA actively promoting this construction as a way to bring more people into the historic landscape of Kings Park. The concept has been rejected by Chairman of the Botanic Gardens and Parks Authority, Richard Simpson noting that this would threaten the aesthetics, values and fabric of the Park. For more information please read the article in the AGHS WA Branch Autumn 2020 Newsletter.
Branch Committee
Chair: John Viska (johnviska@gmail.com)
Secretary: Lynette Petersen
Treasurer: Max Stewart
NMC Representative: Patsy Vizents
Membership: Sue Monger
Website & Newsletter: Lyn Oliver
General Committee: Ros Stewart, Boris Roglich