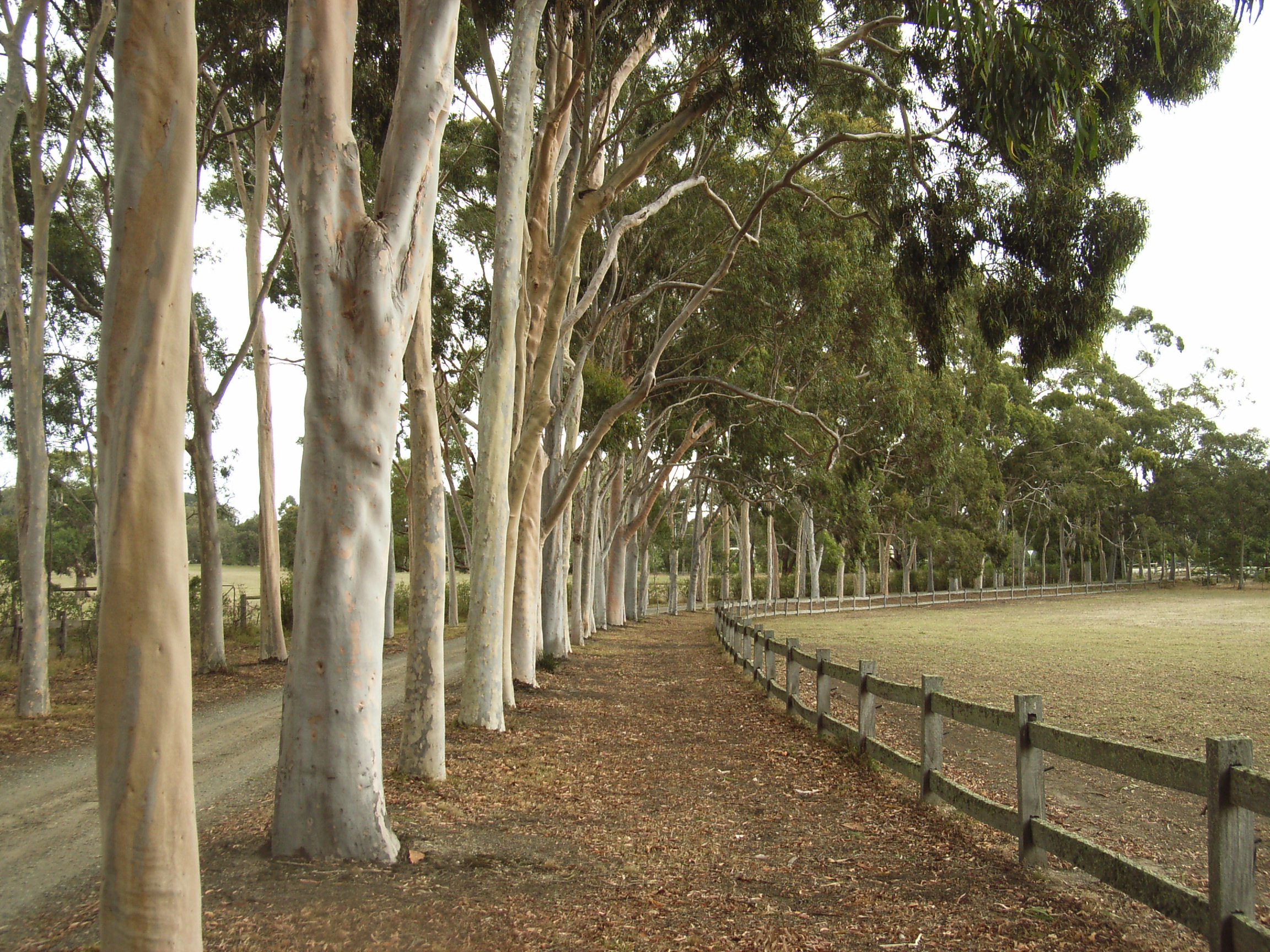 Welcome to the Victorian Branch. With over 500 members, the Branch is active in organising events throughout the year including lectures, informative walks and working bees in historic gardens for our members. We are vigilant in watching landscapes at risk and actively show our concern where appropriate. Recording the stories of people who have contributed much to the Society is currently a major oral history project for 2019. We are documenting significant Victorian gardens to ensure that these important garden histories live on for generations to come.
Branch Events
20 February

The Lost Sculptures of Fitzroy Gardens a lecture by Dr Monique Webber Gardens were central to Melbou...

23 February @ 2:00 pm

Join Dr Monique Webber in a follow on from her lecture into the Fitzroy Gardens where she will expla...

14 March

Garden party at Umina Toorak – Save the date! In 2020 the AGHS will be celebrating its 40th annive...
Working Bees
Our work in private historic gardens continues on a monthly basis. Working bees are just one way we support custodians of these gardens and demonstrate that we value their contribution and the assets they maintain. These are Members Only events.
Our final working bee for the year was held on Sunday 10 November at Olinda. Ten volunteers had an enjoyable and productive day. The 2020 calendar is currently being planned.
Contact Diana Ellerton on 9397 2756 or email at diana.ellerton@icloud.com for details of forthcoming working bees.
Oral History Update
In 2002-3 the Victorian Branch completed a series or oral histories with individuals involved in the formation of the AGHS. These included Dame Elisabeth Murdoch, Tommy Garnett, Sophie Ducker, Phyllis Simons, Jocelyn Mitchell and David Yencken, with all interviews currently held by the State Library of Victoria.
In 2019 the Victorian Branch commissioned professional historians 'Way Back Then' to undertake an oral history project to capture and document the lived experiences and recollections of specific individuals who have been critical to the Society and to the history of gardens in Victoria.
As at 30 November 2019 all six new oral histories have been completed. These will be uploaded to the website early in 2020 and lodged with the State Library of Victoria for historical records. We thank the people who gave their time and recollections so graciously and for the wealth of knowledge this provides to garden historians and all interested parties.
In 2020 the Victorian Branch will be commissioning three more oral histories to be recorded with invitations sent to three of our members seeking their permission to participate.
Historic gardens in Victoria
Victoria contains many significant historic gardens and recording them is an important part of our commitment.
In 2019 the process of recording two significant gardens was undertaken by Tim Gatehouse. One, Umina was featured in an article in Australian Garden History October 2019. Tim has identified and is starting another two garden histories in January. Such a rich bounty of information has been gathered, analysed and recorded of these significant Victorian gardens. Specialist stills and drone photography is part of Tim's journey and gives this new collection an up to date perspective.
Previous garden histories are available:
Advocacy Update: December 2019
Fawkner Park Permit Determination by Heritage Victoria
At a recent Council meeting the City of Melbourne resolved to request a review by the Heritage Council of the heritage permit refusal for works in Fawkner Park.  The Branch made a submission to Heritage Victoria objecting to the proposal which sought to remove the existing basketball court near Pasley Street and construct a new sports court further west of the existing facility, landscaping works, drainage improvement works, selected tree removal and new tree planting works and pathways.  These works, on the eastern side of Fawkner Park, would result in an unacceptable detrimental impact on the cultural heritage significance of this site.  Vic Branch will make a follow up submission to the Heritage Council hearing which has recently been rescheduled for 19-20 March 2020.
Footscray Park – Sports Pavilion and Soccer Fields proposal
The City of Maribyrnong's proposal to amend the 2011 Master Plan for Footscray Park, as the first step towards granting a lease to Melbourne Victory to develop the western lawns into three soccer fields, a 500-seat pavilion and grandstand together with ten lighting towers, caused a huge public outcry including Vic Branch's objection.  Recently a ballot has been conducted by the Council to elect five community representatives, who must be Council residents, for the Footscray Park Community Advisory Group. The branch is keeping a watching brief on developments.
Sacred Trees
The Branch has given its support to a campaign to protect the Djab Wurrung Birthing Trees located on a sacred women's site near Ararat which were threatened to be destroyed as part of the construction of the next section of the Western Highway.  Further negotiations with indigenous representatives and developers reached a partial agreement with fifteen birthing trees identified to be protected.  Further consultation and mediation is ongoing between the main parties in this matter.
Camperdown Botanic Gardens and Arboretum
Vic Branch is a long-time supporter of this important cultural heritage site.  A recent VCAT merits hearing determined that two of the five proposed new buildings in the caravan park are to be constructed 'for and on behalf' of the Council and will be available as public toilets for visitors to the Botanic Gardens.  Therefore they do not require a planning permit.  This means these two buildings and sewerage works will be disregarded in the current appeal proceedings.  A third permit extension for a games room has not been approved by Heritage Victoria.
The Camperdown Botanic Gardens and Arboretum Trust is now concentrating its efforts on appealing the planning permit for the proposed two new cabins to be erected on the site of the existing amenities' building once it is demolished.  The Trust strongly advocates that the development of the caravan park into a 'holiday park' is not compatible with the functions of a botanic garden and arboretum.
The next step is a Compulsory Conference at VCAT in November followed by a merits hearing scheduled for seven days from 20 January. Donations are being sought to cover costs. The Camperdown Gardens recently celebrated its 150th Anniversary with several events being held.
Management Plan for H V McKay Memorial Gardens, Sunshine
A Vic Branch representative is a member of the management group overseeing the Management Plan for the HV McKay Memorial Gardens in Sunshine.
National Trust Landscape Reference Group
A Vic Branch representative is a member of this group which has been resurrected by the National Trust to identify and record important natural and cultural landscapes.
Wendy Dwyer
Conservation update
The Victorian branch received a bequest from the Friends of the Elms to spend on the conservation of elms in Victoria. The Vic Branch committee has decided that these monies would be best spent amongst regional botanic gardens where funding for such activities may not be readily available. Letters and emails have gone out to a selection of regional botanic gardens in Victoria to ascertain whether they have elms and to advise us of their condition. Response so far is encouraging and in 2020 we will be able to distribute funding amongst several smaller regional gardens. Sarah Wood is managing this important project.
Branch Committee
We meet on the 4th Tuesday of the month, 3.30 pm - 6 pm at Burnley Gardens, except for October where the meeting will be held on 3rd Tuesday of the month. You are welcome to join committee meetings at any time. If you wish to discuss opportunities for greater involvement please contact Robyn Robins robynrobins2@gmail.com, or contact one of the Committee members.
Chair: Robyn Robins
Vice Chair: Sarah Wood
Minutes Secretary: Robyn Robins
Treasurer: Anne Alston
Working Bee Coordinator: Diana Ellerton
Catering Coordinator: Annie Woodside
Newsletters/Publicity: Lynda Entwisle
Advocacy and NMC Representative: Wendy Dwyer
Garden Histories: Tim Gatehouse
Oral History: Wendy Dwyer
Rep. Landscape Reference Group/Deputy Secretary: Anthony Menhennitt