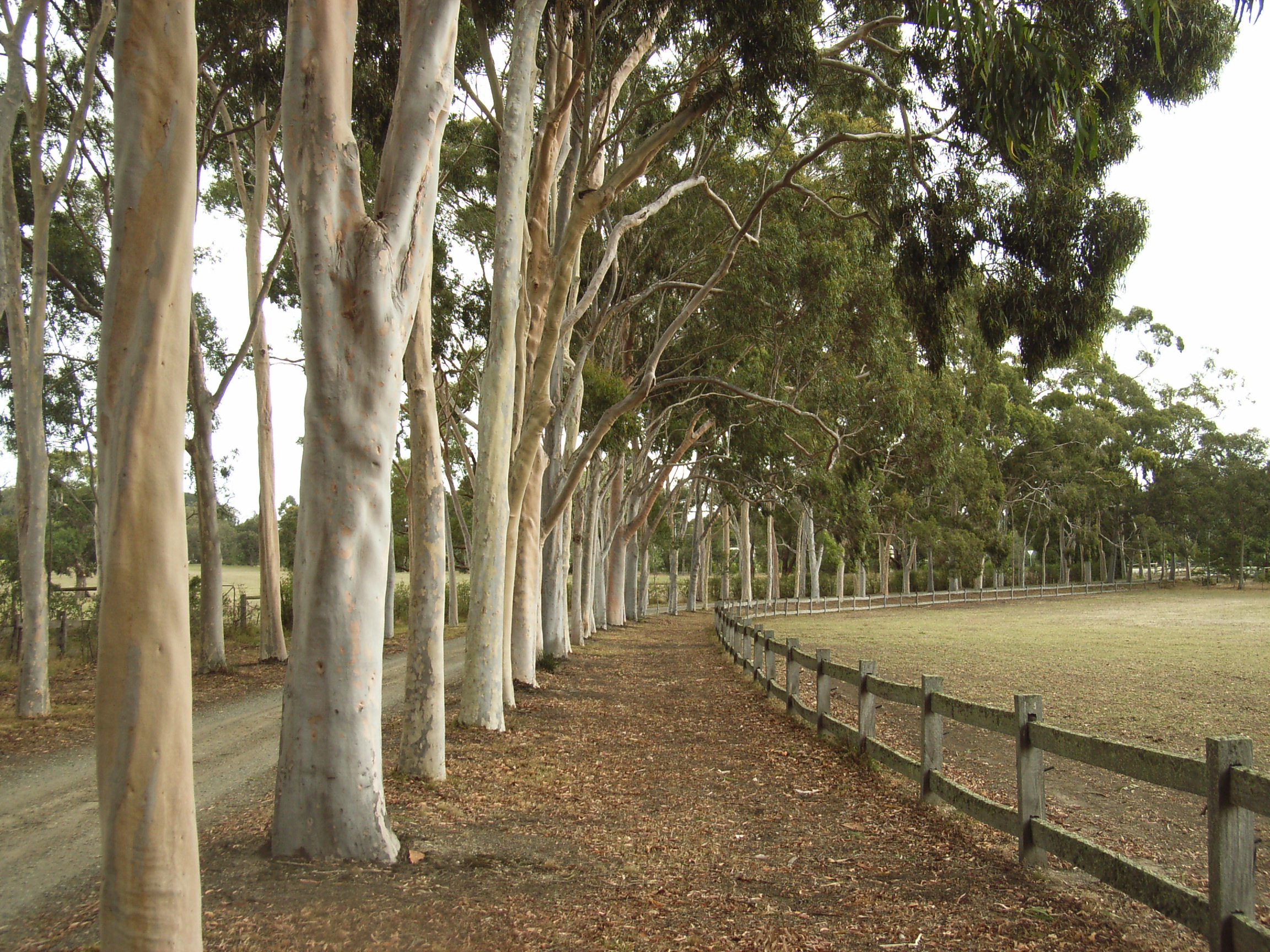 Welcome to the Victorian Branch. With over 500 members, the Branch is active in organising events throughout the year including lectures, informative walks and working bees in historic gardens for our members. We are vigilant in watching landscapes at risk and actively show our concern where appropriate. Recording the stories of people who have contributed much to the Society is an ongoing oral history project.
Branch Events
Our program of events is currently in abeyance because of the COVID-19 pandemic. With great regret we have had to cancel or defer events. Other branch events planned for 2020 are on hold.
23 October

-

25 October

at Luna Park, Sydney

You are invited to register for the AGHS 41st Annual National Conference in Sydney, New South Wales....

5 November 2021

-

7 November 2021

at Wrest Point Casino

Wrest Point Casino, Hobart is the venue for 2022 Annual National Conference To be rescheduled for Sp...
Working Bees
Working bees are one way we support custodians of private historic gardens and demonstrate that we value their contribution and the assets they maintain. These are Members Only events.
Our first working bee for the year in Surrey Hills, has been postponed until Sunday 16 August. More information closer to the date.
Contact Diana Ellerton on 9397 2756 or email at diana.ellerton@icloud.com for details of forthcoming working bees.
Something New
 AGHS Victoria Fellowships for budding garden historians
As part of our 40th anniversary celebrations Vic Branch will award two Fellowships to young garden historians. The Fellowships, open to current tertiary students in Victoria, invites applicants to write a short story of no more than 1500 words about his or her passion in garden history, cultural and heritage landscapes. Each Fellowship recipient will receive an expenses-paid weekend in Sydney to attend the AGHS National Conference in October 2020 and a 3 year individual membership to AGHS. In return, the recipients will give a joint presentation to the Vic membership as part of our 2021 lecture series. We propose that their submissions are included in the AGHS Journal in 2021. Full terms and conditions along with qualifying criteria have been determined by the Vic Branch committee. Full details coming soon.
Oral History Update
In 2019 six new oral histories were completed. These will be uploaded to the website soon and then lodged with the State Library of Victoria for historical records. We thank the people who gave their time and recollections so graciously and for the wealth of knowledge this provides to garden historians and all interested parties.
This year the Victorian Branch is commissioning three more oral histories.
Historic Gardens in Victoria
Victoria contains many significant historic gardens and recording them is an important part of our commitment.
Three garden histories are in progress. One, Umina was featured in an article in Australian Garden History October 2019. Tim Gatehouse is currently documenting Longacres, which is the Arthur Streeton property in Olinda. He is also recording a  significant property in the Western District of Victoria. Both are scheduled for completion in 2020.
Previous garden histories are available:
Advocacy Update: March 2020
Camperdown Botanic Gardens and Arboretum
The VCAT hearing in February confirmed the decision of the Corangamite Shire Council to issue a planning permit for two amenity buildings and associated sewerage works, as well as two cabins and a games room. This was disappointing for the CBGA Trust, which has been working for five years to try to prevent the development of the caravan park in Camperdown's Botanic Gardens and Arboretum.  The VCAT decision indicated that many of the issues raised were beyond the jurisdiction of the Tribunal. This means that matters such as the lack of compliance with State Government policy on the operation of caravan parks on Crown land, failure to properly manage and protect trees, lack of compliance with sewerage dispersal requirements, privatisation of land reserved for public recreation, and the destruction of a tourism asset through the development of an incompatible enterprise on a significant landscape, will all have to be taken up with other authorities.
Additionally, the Council has engaged a surveyor and landscape architect to develop three options for an alternative entrance drive to be constructed so the caravan park business can have sole rights to the current oak-lined entrance drive. The CBGA is preparing objections to the proposal for any road to intrude into the Arboretum and to the proposed destruction of trees, which include historic redwoods, oaks and elms, remnant native trees and recently planted succession trees that would have to be destroyed for this purpose. The ultimate goal is for the cattle and caravan park to be relocated to a more suitable site and the Arboretum opened and managed as the public park it is supposed to be.
Fawkner Park Permit Determination by Heritage Victoria
At a Council meeting in late 2019, the City of Melbourne resolved to request a review by the Heritage Council of the heritage permit refusal for works in Fawkner Park.  The Branch made a submission to Heritage Victoria objecting to the proposal which sought to remove the existing basketball court near Pasley Street and construct a new sports court further west of the existing facility, landscaping works, drainage improvement works, selected tree removal and new tree planting works and pathways.  These works, on the eastern side of Fawkner Park, would result in an unacceptable detrimental impact on the cultural heritage significance of this site.  Vic Branch has made a follow up submission to the Heritage Council hearing which, after many delays, was scheduled for 18-19 March 2020 but is now adjourned until further notice due to the current Covid 19 coronavirus restructions.
 Wombat Park
In September 2019, the Branch submitted a comprehensive nomination to Heritage Victoria for Wombat Park to be included on the Victorian Heritage Register. This iconic property near Daylesford with its unusual tapestry hedge, large collection of significant trees and beautiful Arts and Crafts style house set in the homestead garden, is well known to members as working bees were often held there with the  late owner, Isabel Mackenzie.  The property is soon to go on the market and the Branch is urging Heritage Victoria to process the nomination expeditiously to assist in protecting this important property.
Bacchus Marsh Avenue of Honour
Regional Roads Victoria is again investigating options for a bypass aimed at reducing congestion in Bacchus Marsh. Three of the four options presented go through the Bacchus Marsh Avenue of Honour which is listed on the Victoria Heritage Register as of state significance. Vic Branch is supporting the National Trust in its opposition to any route that compromises the integrity of the avenue.
Wendy Dwyer
Conservation update
The Victorian Branch received a bequest from the Friends of the Elms to spend on the conservation of elms in Victoria. The Branch committee has decided that these monies would be best spent amongst regional botanic gardens where funding for such activities may not be readily available. Applications from regional botanic gardens have been assessed and in April Vic Branch will have the pleasure of distributing funds to those gardens most in need.
Branch Committee
We meet on the 4th Tuesday of the month, 3.30 pm - 6 pm at Burnley Gardens, except for October where the meeting will be held on 3rd Tuesday of the month. You are welcome to join committee meetings at any time. If you wish to discuss opportunities for greater involvement please contact Robyn Robins robynrobins2@gmail.com, or contact one of the Committee members.
Chair: Robyn Robins
Vice Chair: Sarah Wood (retiring April 2020)
Treasurer: Anne Aston
Working Bee Coordinator: Diana Ellerton
Newsletters/Publicity: Lynda Entwisle
Advocacy and NMC Representative: Wendy Dwyer
Garden Histories: Tim Gatehouse
Oral History: Wendy Dwyer
Rep. Landscape Reference Group/Deputy Secretary: Anthony Menhennitt
Rep. McKay Memorial Gardens Advisory Group: Anthony Menhennitt
Catering Coordinator: Annie Woodside
Publicity: Vacant