Vic Branch: Women in Horticulture – mini-symposium
12 February @ 2:00 pm

-

5:00 pm

AEDT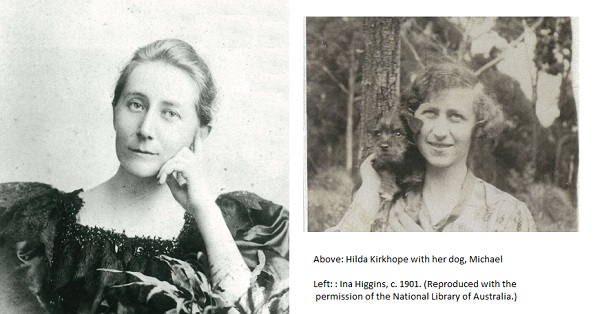 Join us with the Friends of Burnley Gardens and The Herb Society of Victoria, for a special afternoon to launch the book, "Burnley Gardens: their design and the people who loved them" by Michèle Adler, to which AGHS contributed funding.
We will hear a lecture from well-known horticulturist, Sandi Pullman, about Ina Higgins, a significant Burnley trailblazer in the early 1900s  who promoted women in horticulture and was an important landscape gardener.
The second lecture, by former Burnley lecturer Michèle Adler, will be about Hilda Kirkhope, who was a staff member at Burnley in the 1930s and one of the few women who designed a section of the Burnley Gardens. Following afternoon tea, the Burnley Guides will lead tours around the gardens to show  where these two identities left their legacy.
Time: 2- 5pm
Location: Main Admin Building Burnley Campus, University of Melbourne, 500 Yarra Boulevard, Richmond.
Parking: Free parking along southwestern side of Yarra Boulevard. No parking on campus.
Cost: $40 members, $50 non-members Includes afternoon tea & guided garden walk
Booking: Book online at Trybooking.
Further information: Wendy Dwyer – aghsvicbranch2@gmail.com / 0408 340 967.
PLEASE NOTE: Registration is required and in line with the Victorian Public Health Orders we require all attendees to be fully vaccinated and provide a Covid-19 vaccination certificate or medical exemption.
Michèle Adler, was a lecturer at Burnley for 30 years and a long-time President of the Friends. She is the author of the new book, "Burnley Gardens: their design and the people who loved them."
Sandi Pullman is a graduate of Burnley College and is currently researching Burnley's first Principal, Charles Bogue Luffman for her PhD. She is a horticulturist and initiated the formation of the Friends of Burnley Gardens in 1997.