ACT Monaro Riverina Branch: AGM followed by the Annual Lecture and refreshments
9 August @ 5:30 pm

-

8:00 pm

AEST
AGM 5.30 pm–6.00 pm.
AGENDA
1.     Attendance
2.     Apologies
3.     Minutes of the previous meeting held on Thursday 25 August 2022 – distributed
4.     Chair's report – distributed
5.     Treasurer's report – distributed
6.     Election of Branch Committee for 2023/2024. The Chair will stand aside and the Returning Officer will conduct the election.
Nominations close on 2 August 2023.
Further nominations from the floor will be accepted.
7.     The Chair will resume the chair.  Confirmation of Anne Claoue-Long as ACT State Representative on the AGHS National Management Committee.
Following the meeting the Branch Annual Lecture will take place with refreshments being served at the end of the evening.
 ANNUAL LECTURE 6.00–8.00 pm.
Australian Garden History:  Growing the AGHS Journal – speaker Francesca Beddie
 Francesca took on the role of editor of Australian Garden History on 1 April 2020, just as the first border closures of the pandemic were implemented. In her second term, she looks forward to meeting members of the Society in person, rather than just via email and Zoom.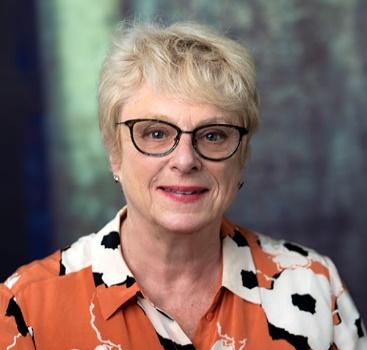 That's why she's travelling to Canberra to speak after the AGHS ACT Monaro Riverina Branch's AGM. Her talk will explain how a non-gardening ex-diplomat came to the job of editing the AGHS's journal.
Francesca will also take you inside the process of putting together each issue, from commissioning articles, finding the right cover – always a thrill – to editing, proofing and distributing the final product.
Over its long history Australian Garden History has evolved, and Francesca will give us a brief rundown of some of the changes over the years. Importantly, the Journal will continue to evolve as rapid environmental, economic and social changes have an impact on the Society. In a changing publishing environment, Francesca is keen to hear members' views about possible future directions for AGH. So do come prepared to engage in a lively and rich conversation.
Francesca Beddie was born in Canberra and studied history at the Australian National University. She started her career as diplomat and served in Jakarta, Moscow and Berlin. She then worked on tertiary education policy, as executive director of Adult Learning Australia, and subsequently general manager, research at the National Centre of Vocational Education Research. She is a member of the Professional Historians Association, where she edits the book review blog.
Venue: The Australian Centre for Christianity and Culture, Blackall St Barton.
Bookings: There is no charge for the AGM and Annual Lecture but it's really important to book for catering purposes. Book at Trybooking.