The National Botanic Gardens, Kilmacurragh: The Evolution of an 18th Century Irish Garden
Presented by Seamus O'Brien, Head Gardener National Botanic Gardens of Ireland.
Kilmacurragh is a 17th century estate in East County Wicklow and for several centuries was seat of the Acton family.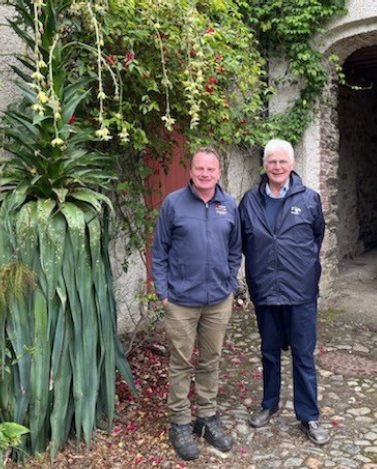 This talk traces the evolution of the estate and gardens from its monastic origins, to the creation of a Dutch Park in 1697, that was later swept away in the 19th century to create the present wild-style Robinsonian Garden.
The plant collection at Kilmacurragh was augmented by Dr David Moore and his son Sir Frederick Moore, successive Keepers of the National Botanic Gardens, Glasnevin in Dublin.
Following the Acton family's bankruptcy after the Great War, the gardens and famous Queen Anne house fell derelict until 1996 when the estate was purchased by the Irish State to be managed as a satellite of the National Botanic Gardens, Glasnevin.
Kilmacurragh is now one of the largest garden (and house) restoration projects in Britain and Ireland and the garden is being re-stocked though expeditions to various parts of the world.
Venue: Carrick Hill, 46 Carrick Hill Drive, Springfield.
Cost: $25 per person.
Book: at Trybooking.
A fundraising event for the Australian Museum of Gardening at Carrick Hill.
Image: Seamus O'Brien & Richard Heathcote at The National Botanic Gardens, Ireland.