Webinars: Burnley Gardens / Ina Higgins
19 May 2022 @ 6:00 pm
AEST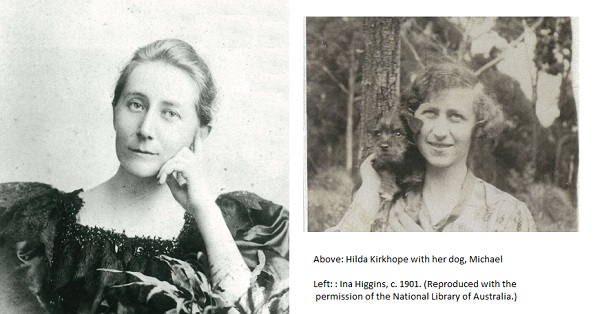 Two online lectures
To replace the cancelled Symposium "Women in Horticulture" which was to be held in conjunction with Friends of Burnley Gardens and the Herb Society of Victoria, AGHS is offering the two planned lectures online instead. FOBG will be organising a launch of the book "Burnley Gardens: their design and the people who loved them" by Michèle Adler, at a later date.
 Monday 28 March – The first lecture, "Burnley Gardens and the people who loved them" by former Burnley lecturer Michèle Adler, will be about Hilda Kirkhope, who was a staff member at Burnley in the 1930s and one of the few women who designed a section of the Burnley Gardens.
Thursday 19 May – The second lecture, "Ina Higgins and her contribution to women's horticultural education" from well-known horticulturist, Sandi Pullman, is about Ina Higgins, a significant Burnley trailblazer in the early 1900s who promoted women in horticulture and was an important landscape gardener.
Time: 6pm, connect from 5.45pm
Location: Online via ZOOM. A Zoom link will be provided by email 24 hr before each session.
Cost per session: $10 members, $15 non-members
Bookings: at Trybooking.
Michèle Adler, was a lecturer at Burnley for 30 years and a long-time President of the Friends. She is the author of the new book, "Burnley Gardens: their design and the people who loved them."
Sandi Pullman is a graduate of Burnley College and is currently researching Burnley's first Principal, Charles Bogue Luffman for her PhD. She is a horticulturist and initiated the formation of the Friends of Burnley Gardens in 1997.