Queen's Gardens, Albany will be familiar to those of you in Western Australia as well as the AGHS members who attended the National Conference in 2014. Working collaboratively with the City of Albany and the Frederickstown Progress Association, the WA branch also provided a grant from the AGHS Garden Restoration Fund (matched by the National body) to go towards the completion of this important project.
The gardens and Queen's Rotunda, located along Stirling Terrace and constructed in 1898 were built in commemoration of Queen Victoria's Diamond Jubilee and were used for local entertainment and the commanding viewpoint from Stirling Terrace.
Due to their historical significance, the gardens have been restored to represent the former iconic terrace, whilst improving slope stability, safety and general amenity within the area.
The restoration works have incorporated heritage plantings used in the 1890's in a red white and blue pallet, open-grassed formal areas with seating, plus a native garden area beyond the footbridge with local coastal plants representing the natural history of the area.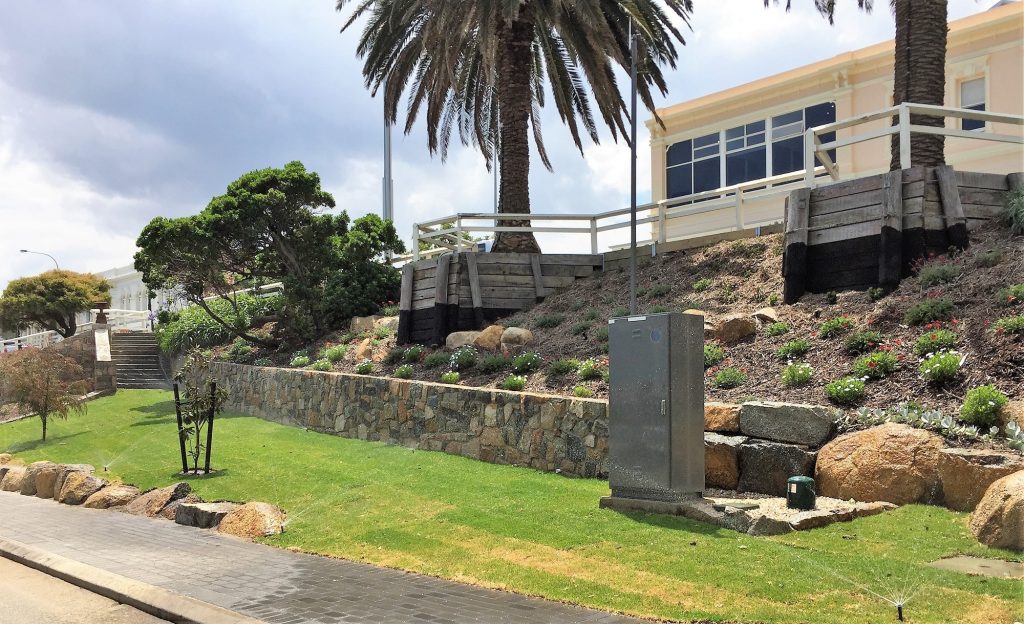 Image courtesy of Albany City Council 2016/17 joint Garden Restoration Project.