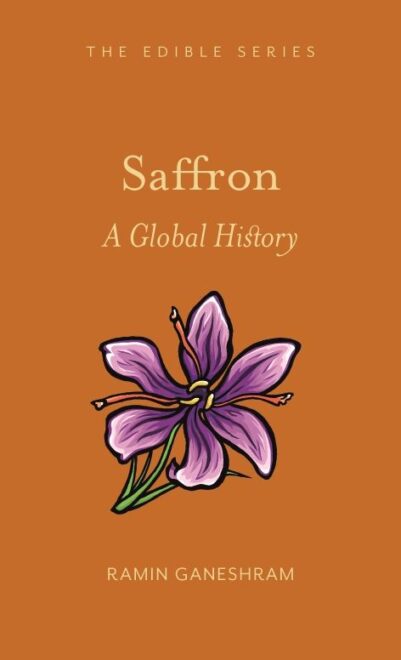 SAFFRON: A Global History by Ramin Ganeshram (Reaktion Books, distributed by NewSouth) was reviewed by Dr Jacqueline Newling, historian and gastronomer in the July issue of Australian Garden History. We didn't have room there to include a recipe the publishers kindly allowed us to reproduce. Here it is:
Kozani Chicken
8 skinless chicken thighs
½ tsp ground [or crumbled] saffron
4 tbsp good-quality Greek olive oil
3 red onions, sliced thinly
1 heaped tbsp paprika
1 cup (175g) pitted prunes
salt and freshly ground black pepper to taste
Place the chicken thighs in a large saucepan with 3 cups of water and the saffron over a medium-high heat. Bring to a boil, then reduce the heat to a simmer. Cook for 15 minutes. Remove thighs [and] reserve the liquid. Heat the olive oil in a large sauté pan over a medium heat and add the onions. Fry for 8 minutes or until the onions are very soft and beginning to lightly brown. Stir in the paprika and cook for another 1 to 2 minutes, then add the chicken thighs, the reserved saffron liquid and prunes. Season with salt and freshly ground black pepper to taste and simmer for another 10 minutes, or until the sauce is reduced by about a third. Serve the chicken and sauce over pilaf rice. Serves 4.
Jacqui Newling has also reviewed True to the Land: a history of food in Australia by Paul van Reyk (Reaktion Books, 2021) here.