No! Neither the pen nor the trowel is mightier; instead, both are needed for understanding gardening and recording garden history. So concluded those who attended the AGHS's winter webinar on 10 July, having listened to Clive Blazey, Julian Raxworthy and Jennifer Stackhouse talk about books and gardens.
For Blazey, co-founder of the Diggers Club and Diggers Foundation, gardening teaches us humility. His favourite garden writers include Vita Sackville West, and in Australia, Tommy Gardner, while it is the cartoonist Michael Leunig who engages his soul. Blazey's latest book is We Speak for the Trees.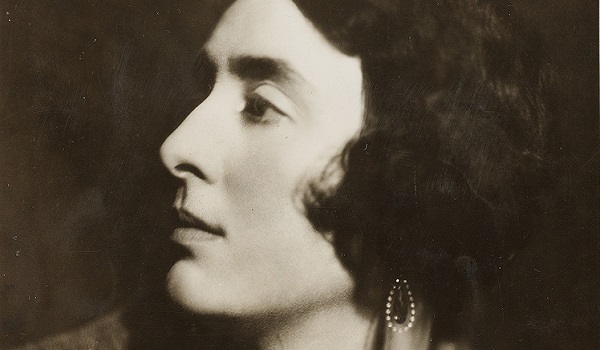 Raxworthy, Associate Professor , Landscape Architecture, University of Canberra, wants landscape architects to get dirt under their fingernails. He says writing highlights the reflective process required of a gardener, who needs to step back (and hopefully document) their actions before gardening again. His reading list includes Henk Gerritsen's Essay on Gardening. In his own book, Overgrown, Raxworthy writes about his serendipitous find of Geoffrey Dutton's book, Some Branch against the Sky, The Practice and Principles of Marginal Gardening, going on to observe that 'garden writing tends to be full of gifted amateurs like poets and philosophers: erstwhile speculators on the fusion of nature and culture'.
Stackhouse, horticulturist and writer — and 2020 recipient of the Horticultural Media Association of Australia's top award, the Gold Laurel — began by reading from The Secret Garden,  the novel by Frances Hodgson Burnett first published in book form in 1911. She paid tribute to other horticultural journalists, including the 2022 recipient of the Gold Laurel, Trevor Nottle, who, like Stackhouse, is a long-standing AGHS member.
Picking up on remarks by Blazey about the need for garden lovers to engage on the big issue of the day, climate change, but also on the preservation of historic and significant gardens, much of the discussion among the panelists and in the chat room, was about responding to bushfires, floods and other climatic change. That means considering the most appropriate plantings for populated areas (for example, shade trees for the suburbs; non-flammable native or exotic species near houses) and implementing strategies for conserving bushland. Co-chair Stuart Read recommended highly Victor Steffensen's, 2020 book, Fire Country: How Indigenous Fire Management Could Help Save Australia, Hardie Grant.
One participant asked for a reading list. Here's an eclectic start:
Anne Claoue-Long, chair of Australian Garden History's editorial advisory committee, has compiled a select list of publications about Australian gardens and their history.
Below are  links to people, books, writing mentioned during the webinar:
Read about Vita Sackville-West here
The AGHS has created a rich oral history archive.
Wonderground is an independent Australian publisher on a mission to grow a greener, more connected and compassionate world. The eponymous print journal is published twice per year, in addition to regular online content, biweekly email newsletters and occasional events and talks.
Bruce Pascoe, Bill Gammage, Margo Neale (Editor), Country: Future Fire, Future Farming, National Museum of Australia
New Zealand gardening writers include: Barbara Matthews, Eion Scarrow, Jean Stevens
Australian Garden History has book review pages, and articles about other writers mentioned during the webinar, notably Edna Walling. Search the indices
This Book News blog is another source of reading ideas, including fiction:
That's a wrap for now.
Contact me, Francesca Beddie, if you would like to contribute to the journal or have a book to recommend.
And if you'd like to support emerging writers, please donate to the Nina Crone Writing Fund